Karl Daniels, an esteemed photographer from KJD Photography, invites photography enthusiasts to partake in his engaging workshops held at the studio. These workshops encompass a wide range of subjects, spanning from the art of capturing captivating portraits to the intricate craft of product photography. Karl harnesses the power of cutting-edge lighting solutions from Godox SA to create stunning visual masterpieces that truly captivate the viewer's attention. With the aid of Godox Lighting Solutions, participants can explore the depths of their creativity and learn invaluable techniques from an industry expert, taking their photography skills to new heights.
---
Studio Portraiture Workshops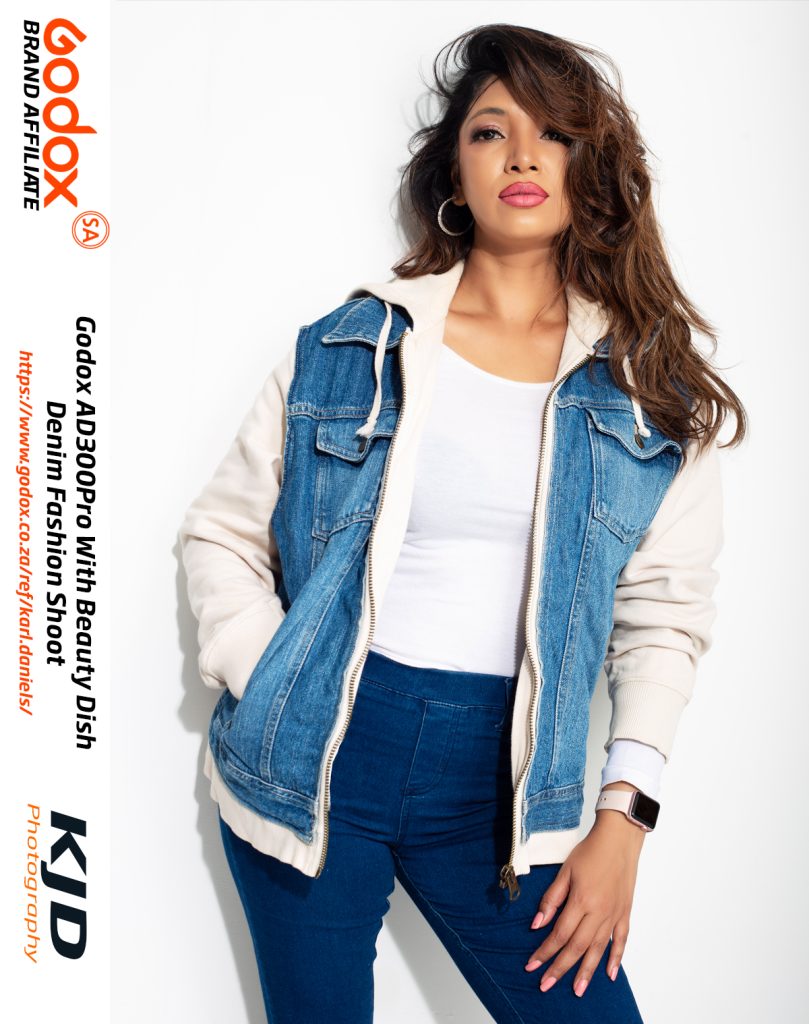 Unleash your creativity in a captivating Beauty Portraiture workshop led by Karl Daniels, renowned photographer at KJD Photography. This immersive experience takes place in a professional studio setting, where you'll have the unique opportunity to shoot alongside a stunning model. Karl's go-to lighting solution adds a touch of magic to your compositions, enabling you to craft breathtaking portraits that truly reflect your artistic vision. Expand your skills, learn invaluable techniques, and embark on a journey of self-expression in this dynamic workshop that celebrates the beauty of portraiture.


Max 4 people at our studio
3-4 hour session
---
e-Commerce Pack Shot Workshops
Join Karl Daniels, the esteemed photographer behind KJD Photography, in an immersive e-Commerce Pack Shot Workshop. This workshop is designed to equip you with efficient and effective lighting setups specifically tailored for e-Commerce photography. Karl will showcase the power of different setups, ranging from two lights to four lights, ensuring that your product shots on pure white backgrounds are captured flawlessly in-camera, minimising the need for extensive post-production work.
In the fast-paced world of e-Commerce, time is of the essence. Karl's expertise will guide you on maximising your speed and efficiency during the shooting process, enabling you to generate maximum revenue from your work. By mastering the art of capturing product images with precision and accuracy, you'll gain the tools and techniques necessary to elevate your e-Commerce photography to new heights. Don't miss this opportunity to enhance your skills and streamline your workflow in the pursuit of success in the lucrative e-Commerce industry.
---


Max 5 People at our studio
2-3 hour session

Beauty Portraiture
Unlock the secrets of captivating beauty portraiture with our immersive workshop dedicated to the enchanting world of clam lighting. Delve into the art of creating stunning, ethereal portraits that highlight the natural beauty of your subjects. Join us for a transformative journey that will elevate your photography skills and leave you with the expertise to craft mesmerizing beauty portraits like never before.
Workshop Highlights:
Understanding Clam Lighting: Gain a deep understanding of clam lighting techniques and how they can be used to create soft, flattering, and timeless beauty portraits.
Hands-On Practice: Get hands-on experience with clam lighting setups, learning how to position and adjust your lights to achieve the desired results. Practice with professional models to perfect your skills.
Mastering Equipment: Learn to use a variety of lighting equipment, including softboxes, reflectors, and diffusers, to create the perfect clam lighting setup for any situation.
Creative Direction: Explore the creative aspects of beauty portraiture, from choosing the right makeup and styling to directing your models for expressive and captivating poses.
Post-Processing Techniques: Discover the post-processing techniques that can take your beauty portraits to the next level, including skin retouching, color grading, and enhancing natural features.
Workshop Instructors: Our workshop is led by a team of accomplished photographers and industry experts who have mastered the art of beauty portraiture and clam lighting. They will share their insights, techniques, and experiences to guide you on your journey to becoming a beauty portraiture expert.
Who Should Attend: This workshop is designed for photographers of all levels, from beginners looking to enhance their skills to experienced photographers seeking to expand their portfolio and knowledge. If you have a passion for beauty portraiture and a desire to create breathtaking images, this workshop is for you.

Max 5 People at our studio
2-3 hour session
---
Shooting Low Key Wine Bottle
Lighting Setup
Post Production
Unlock the Art of Low-Key Wine Bottle Photography: Master the Tips and Tricks That Transform Your Understanding of Lighting and Techniques.

Max 5 People at our studio
2-3 hour session


---
Contact us about our workshops
---